Culturally-sensitive and climate-adapted buildings based on expertise in hygrothermal design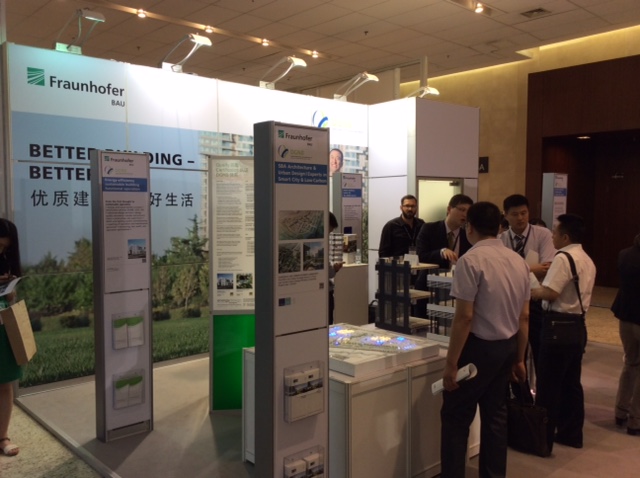 The construction sector in China is booming – not surprising given that the frenzied activity on building sites all over China is one of the key factors influencing the nation's continuing economic growth. This trend has been unbroken for many years: the rate at which new buildings are springing up is unparalleled anywhere else in the world. As far as the technical aspects of their design are concerned, these buildings differ from standard practice in Germany in at least two major respects:
Due to the immense scale and pace of urbanization in China, urban development is extremely dense. In other words, both residential and office buildings are being constructed as multi-story structures in close proximity to one another. This can be both an advantage and a disadvantage when it comes to energy efficiency. Although increased density enables shared infrastructures to be created, it also limits the space available for local power generation. Consequently, many of the tried-and-tested solutions widely used in Germany are impracticable in China because there is simply not enough space to install the necessary renewable energy systems. Geothermal systems require a large area of open land adjacent to the building while thermal solar collectors and photovoltaic cells need a large roof surface.
Whereas Germany and much of the rest of Europe lie within a single climate zone, China extends across numerous geographical regions with widely-varying climates. This means that building products and architectural concepts developed for use in Europe cannot be transferred one-to-one. Do they meet the varying climatic and cultural requirements? This has to be verified in each individual case. An added factor is the need for products and design concepts that are fit for a future in which sustainability is increasingly an issue.
Over the past few years, the Department of Hygrothermics has been involved in numerous industrial projects – in cooperation with other departments of Fraunhofer IBP – that have enriched its understanding of climate-adapted architecture and the requirements of the East Asian market. This experience has repeatedly brought to light new questions that have enabled the institute to develop new solutions to add to its portfolio.
The demand for solutions of this type is particularly high in China, as demonstrated by the attendance figures of the first BAU Congress China in Beijing in 2014 and the first WUFI® seminars in Shanghai.
The number of visitors to the exhibition and people taking part in the congress program surpassed all expectations.