Subtask of the collaborative research project "Optimizing new lighting systems for new and existing buildings in terms of energy and ergonomic performance"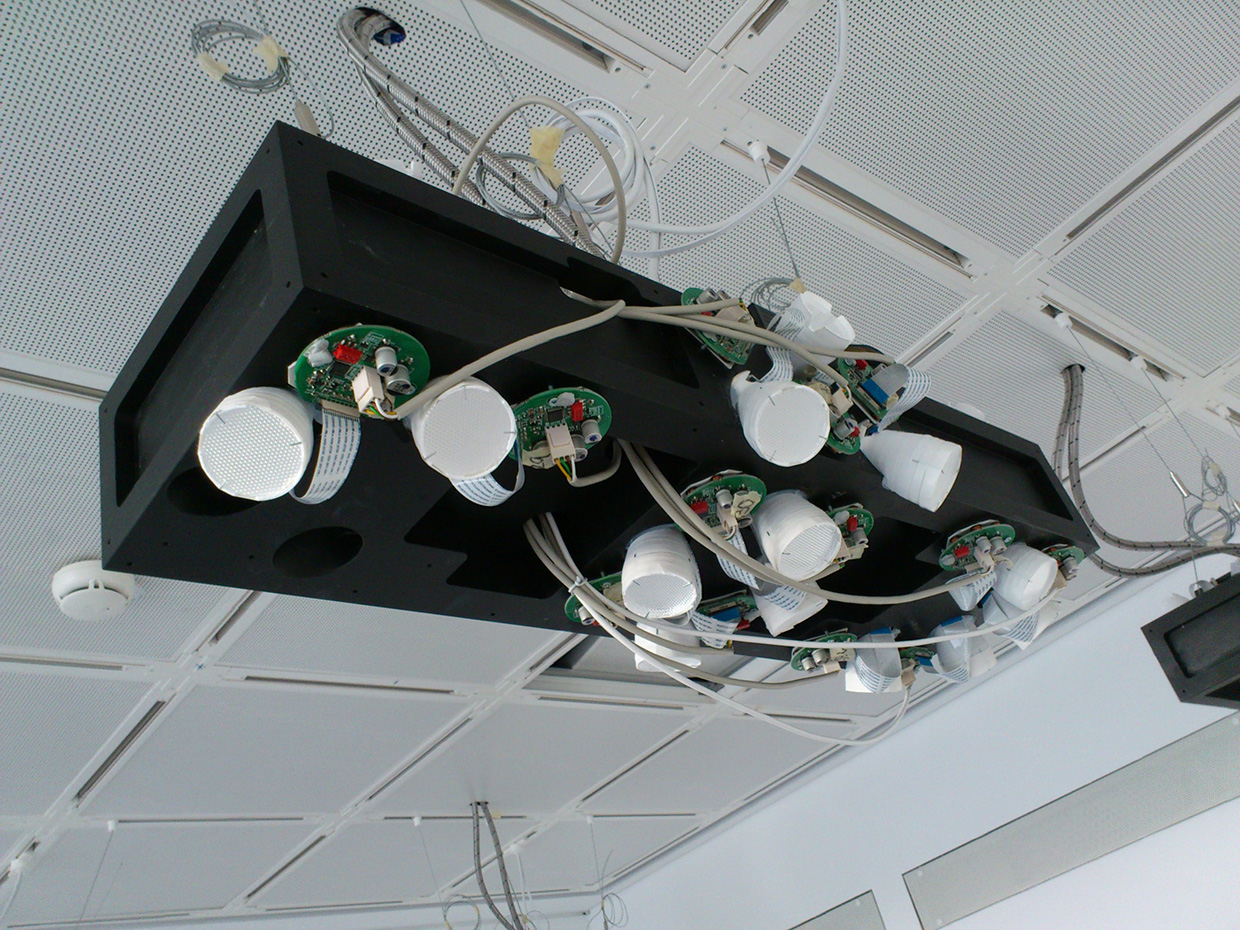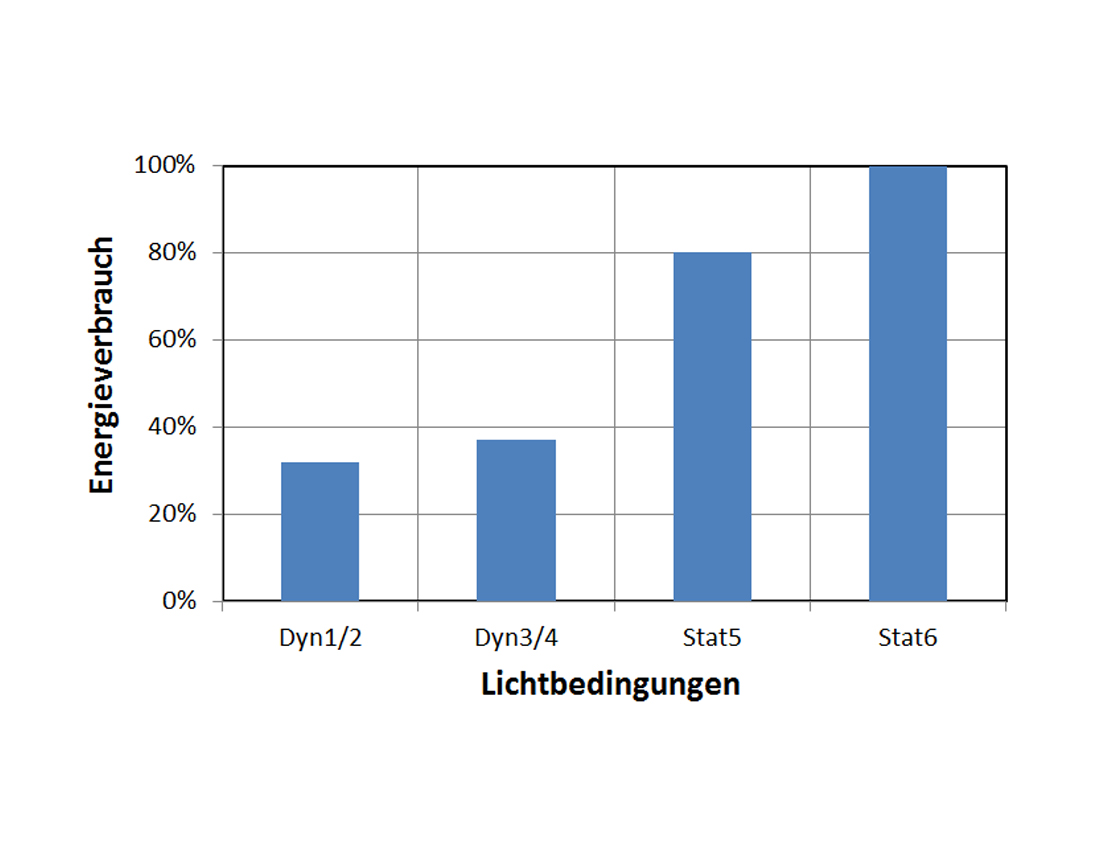 A considerable share of the energy consumption in office buildings is used for lighting purposes. Today, the energy performance of buildings and lighting systems can be substantially improved by supplying highly differentiated, context-sensitive solutions for task lighting. These lighting solutions use LED systems and new types of sensors. The aim of this research project was to develop specific test set-ups / facilities and to explore the users' acceptance of the light control system depending on their activities and their positions inside the room.
A test facility was developed for a personal office and a group office, which enables the researchers to variably control the light intensity, distribution and color of 144 individual LED modules that are distributed across 8 luminaires (illuminance exceeding 4000 lx, CCT: 2000 K – 16000 K, Ra up to 95). Using an indoor tracking system (based on an IR depth-image camera system) and a specially developed software it is possible to match user positions with lighting scenarios. In addition, a context-sensitive lighting system (based on conventional technology) was installed in a lab that was used as a group office.
Six substudies were conducted to explore the impact of context-sensitive lighting with regard to user acceptance and energy performance. In these studies, static and dynamic lighting conditions in personal and group offices were examined.
In the scope of this project, a prototype system for context-sensitive lighting was developed and tested. In the substudies it was demonstrated that in some cases considerable energy savings could be achieved (personal office: up to 60 percent, group office: up to 30 percent) while user acceptance remained more or less the same.
The project was funded by the German Federal Ministry for Economic Affairs and Energy (BMWi) under reference no. FKZ: 03ET1148A. It was also supported by the foundation Gips-Schüle-Stiftung.