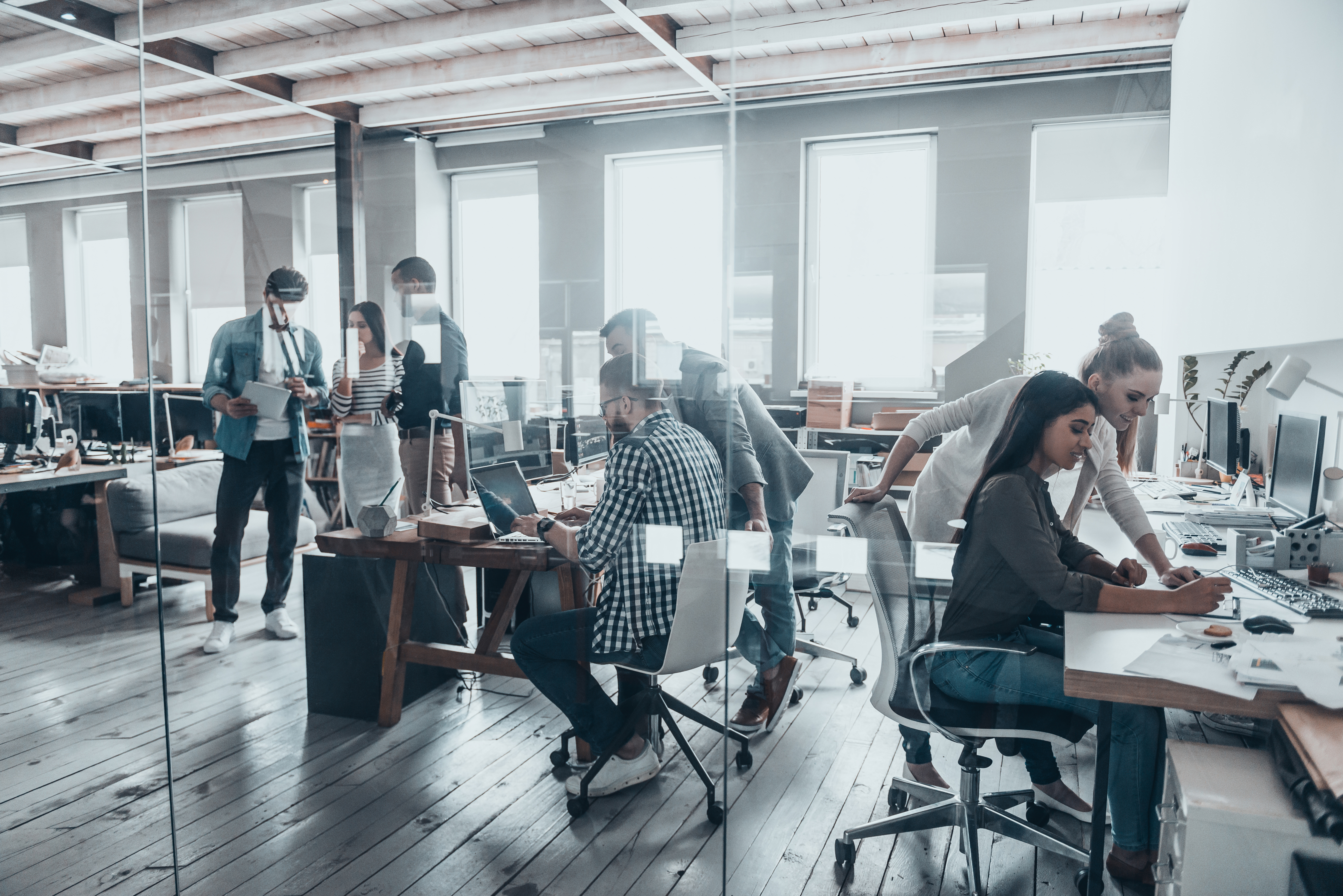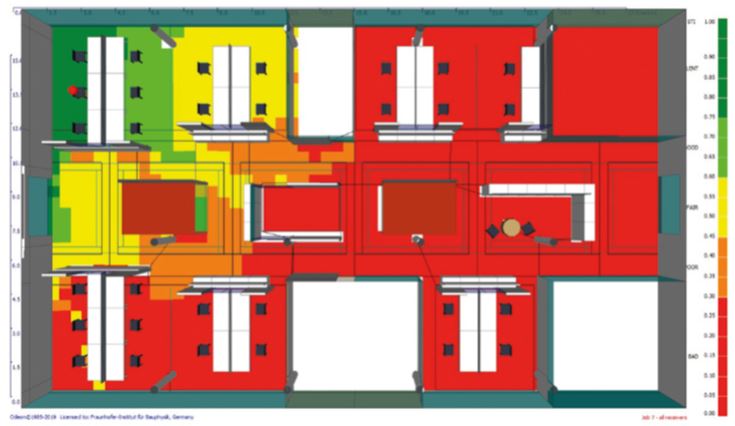 Larger open workspaces are becoming more and more common - they are intended to promote fast and easy communication between employees. Not only large companies are increasingly using these flexible space concepts for office work, but mid-sized and smaller offices are starting to implement them, too.
However, when it comes to open plan offices, detailed integral planning is essential in order to achieve good working conditions in the rooms. For example, if an employee constantly hears what his colleagues are saying on the phone, he can hardly concentrate on his own work. Such disturbances not only have a major impact on employee satisfaction, but can also affect work performance and health.
In a 2-year project, an interdepartmental team from Fraunhofer IBP is helping a large insurance company develop such a modern workplace concept: starting with discussions on user requirements in workshops and the layout of open-plan pilot areas, through the design of room acoustics and indoor climatic conditions, right up to defining and implementing acoustic objectives. With the aid of scientific support, the project aims at achieving optimal room and workplace layouts for the company which can be transferred to other office areas on the basis of results obtained from the pilot areas studied. To this end, teams of psychologists and scientists from Fraunhofer IBP conducted employee surveys in the pilot areas. When implementing organizational and acoustic measures and determining the financial expenditure for high-performance acoustic components, the research teams also took into account the customer's request for a good price-performance ratio. In addition to surveys, the expert groups implemented other methods and procedures. They conducted psychologically-accompanied workshops, simulated and optimized the pilot areas in terms of acoustics and thermal comfort, and also used auralization to make the acoustic conditions in the rooms artificially audible. This enabled subjective assessments of planning conditions to be made. In cooperation with the company and the works council, acoustic targets could also be set. The results also allow researchers to further develop the acoustic evaluation system over and above ISO 3382-3. Verifying room conditions in practice is a key component. The acoustics were therefore comprehensively measured and the indoor climate and ambient air monitored in relation to the number of people in the room. The team of scientists also conducted a detailed multi-phase employee survey. As a result, they were not only able to record the results and their impact on employees, but also to validate the effectiveness of the building physics and organizational measures implemented when designing open plan offices.
The project yielded extensive information for the customer, which is now being used in the rollout of the concept and will significantly improve the company's contemporary office design.