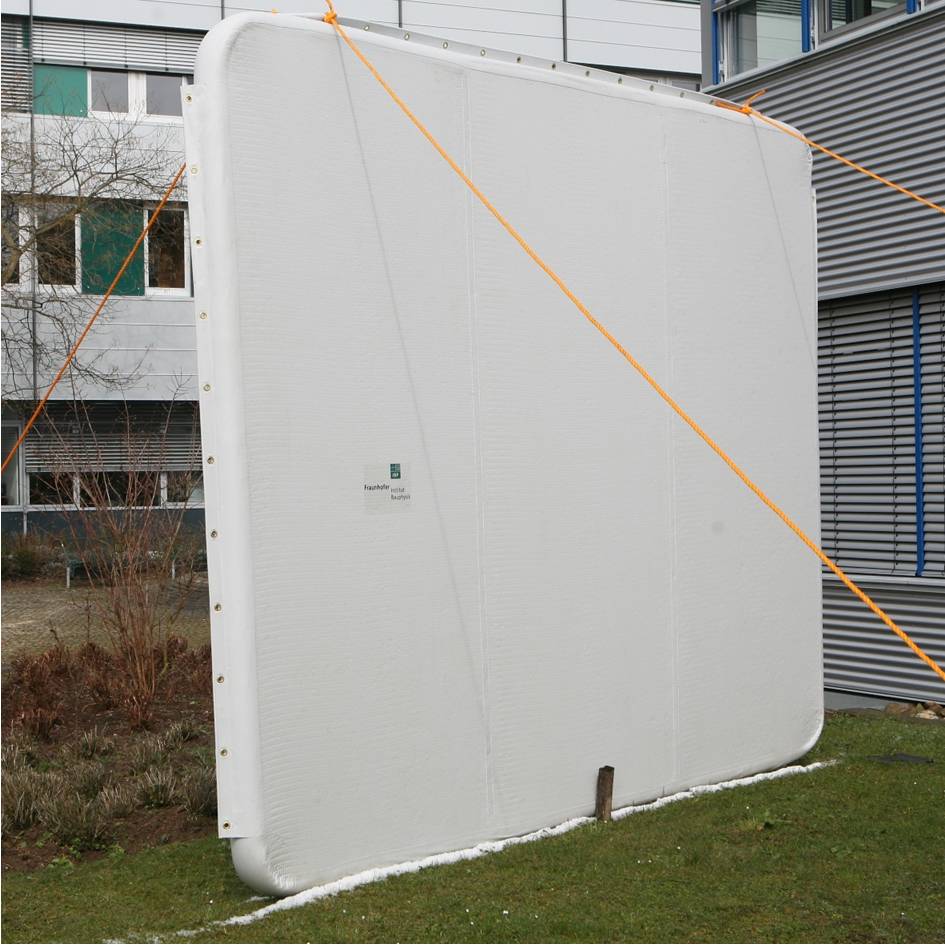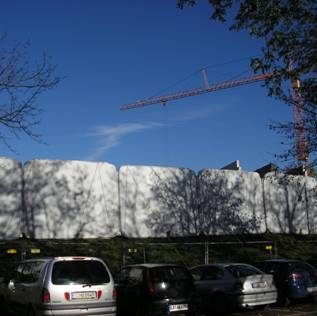 According to a survey conducted by the Federal Environment Agency, more than 50% of all respondents feel that construction noise is annoying, the majority of them even very annoying. This kind of noise ranks before industrial or rail noise. The use of quieter construction machinery has done little to change this situation in view of increasingly mechanized and intensified construction processes, especially at urban building sites.
It is possible to react to continuous noise, e.g. by selecting the place of residence, appropriate windows and facades or by erecting noise barriers. But there are no efficient and at the same time economic solutions so far to respond to temporary noise sources in the neighborhood. Moreover, the sounds reach considerable volumes and are constantly changing, making it very difficult for those affected to get used to them.
The economic effects range from rent reductions to restrictions to operate the building site, so that acoustic and cost-efficient alternatives for temporary noise control against construction site noise are required.
Thin foils or membranes are too light for sound insulation purposes! It was the objective of research projects at the Fraunhofer IBP and the University Stuttgart to eliminate this prejudice. In the process, detailed research was performed in the field of acoustics, i.e. reflection, absorption and diffraction at acoustic screens, as and an economic balance was sought.
The solution consists of double-leaf inflatable elements, which achieve an effect almost comparable to concrete walls with the typical dimensions of noise control barriers. This effect can be confirmed and designed by means of the developed calculation methods. The practical suitability was also tested. Application on the construction site was carried out without any difficulties and showed the high potential for mobility and flexibility. With regard to acoustics, the predicted values of noise reduction of light screens could be audibly demonstrated.
The following applies to all these solutions: Careful design is the key to success.
Joint development in cooperation with CENO Membrane Technology GmbH, Greven