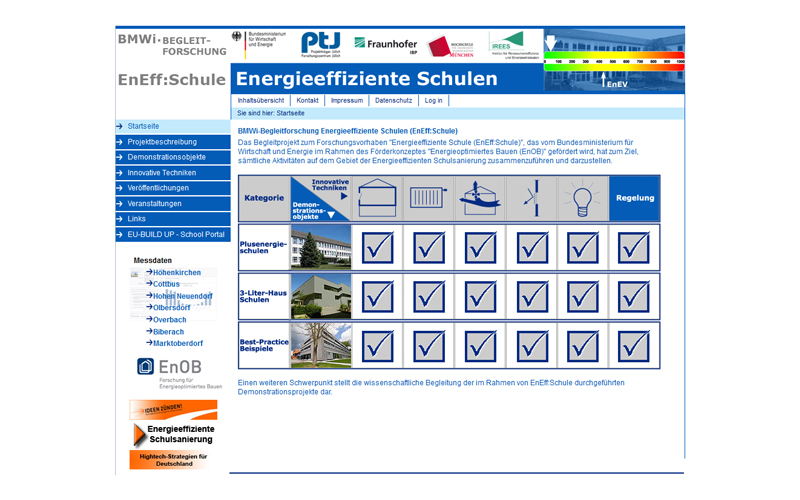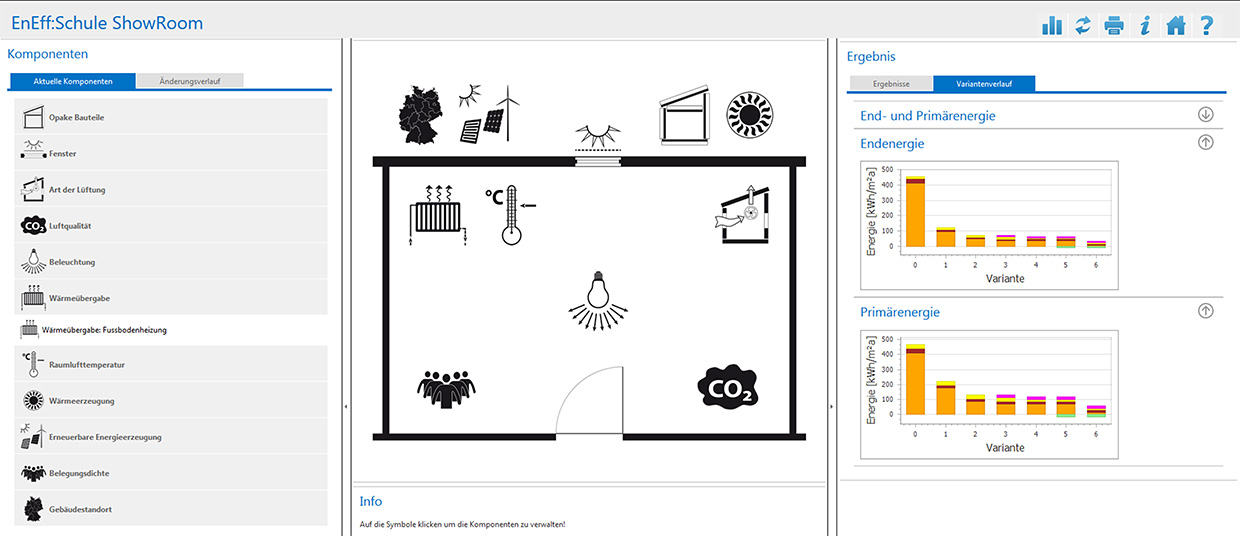 Many schools in Germany are in need of renovation. According to the DiFu study, the amount of money that needs to be invested by local authorities in the school sector alone will total 73 billion euros within the next 15 years. In general, the energy requirements for heating school buildings are high. The usage and comfort conditions are often out of date and local authorities' budgets are stretched by high heating bills each year.
With its research focus "EnEff:Schule", the German Federal Ministry for Economic Affairs and Energy (BMWi) is striving to drive forward research and development work on future-oriented building concepts for educational buildings. The research project accompanying the EnEff:Schule program is being carried out by Fraunhofer IBP with the support of the Institute of Resource Efficiency and Energy Strategies (IREES) and Munich University of Applied Sciences.
The aim of the accompanying research is to process and disseminate the findings from demonstration projects, to compare and cross-evaluate the concepts and technologies implemented, and to monitor and control the energy consumption targets set (3-liter house school or PlusEnergy school). In addition, the impact of the energy-efficient buildings on everyday school life will be made clear by a sociological assessment based on surveys.
Procedure
To facilitate the overarching study, evaluation and presentation of the various complex demonstration projects, the accompanying research compares the innovative concepts and the costs of the demonstration buildings. It also compares the measured energy consumption and comfort parameters with those determined in the planning phase and conducts user surveys.
Results
Twelve energy-efficient school buildings were assessed in the accompanying research project. The cross-comparison showed that schools with an extremely high energy efficiency can be built or renovated in many different ways using a variety of building and system components, and that exceptional levels of comfort can be achieved. However, the PlusEnergy standard is still a challenging goal, both technically and economically. With regard to perceived comfort, especially air quality, the project found that the comparison between data from measurements and surveys sometimes delivers contradictory information. The findings from the research project were summarized and planning guidance for tomorrow's schools was developed.
For more information, please visit the website :
www.eneff-schule.de(only German)