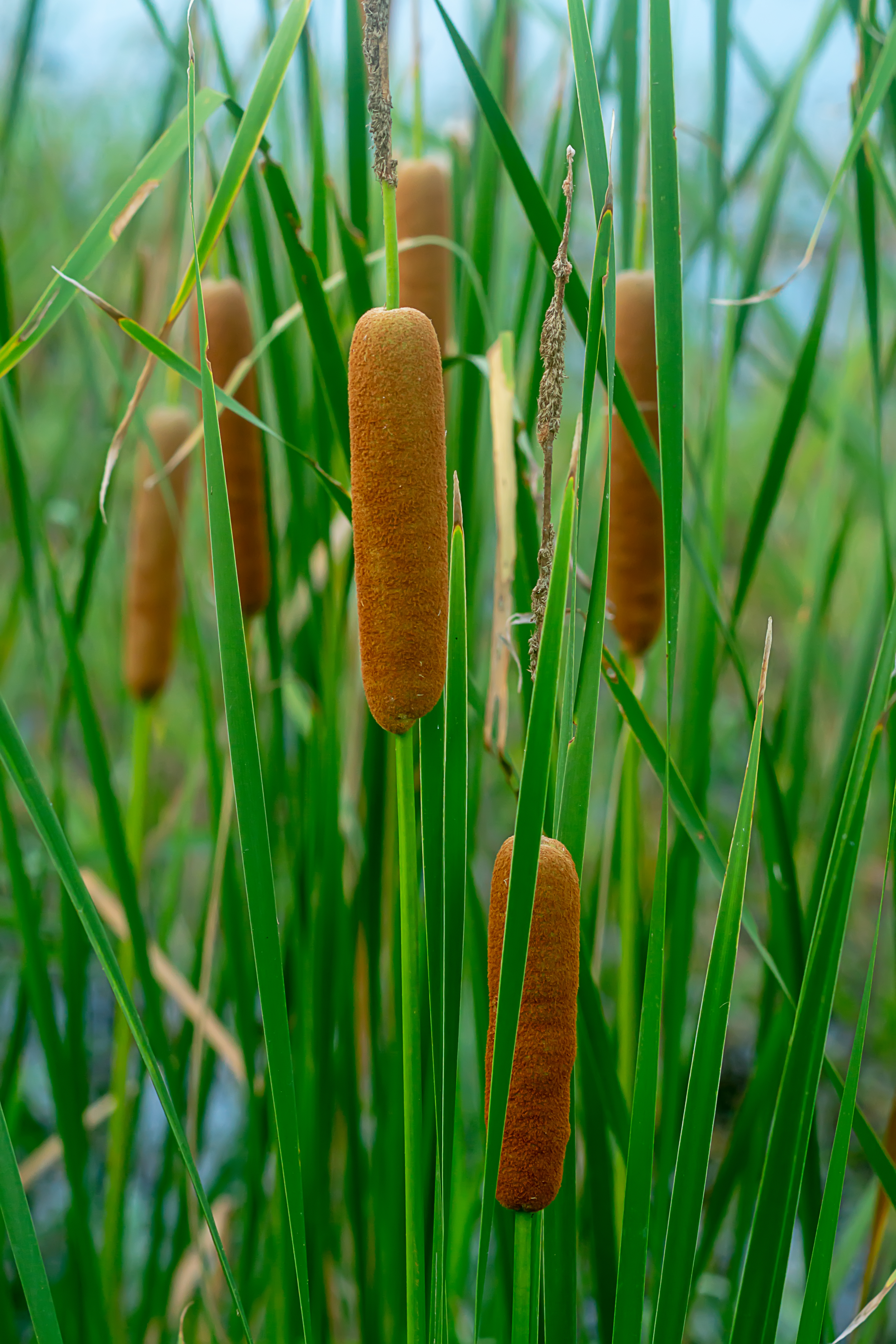 Do you want to reduce energy consumption in buildings? The most effective way to do this is to insulate the building envelope. The disadvantage: although current insulation materials are highly effective, manufacturing and recycling them is anything but sustainable. But not so cattail, called typha in Latin. As a raw material for industrial use, cattail has numerous ecological and economic advantages.
Ecological and economic advantages
Simply cultivating typha already contributes significantly to the reduction of CO2 emissions. The plant also removes excessive nutrients from surface water. Due to its structure, it is particularly well suited as a building material: The leaves have a fiber-reinforced supporting tissue filled with a soft open-cell spongy mass. As a result, building materials can be produced that possess a combination of insulation and load-bearing functions which is unique on the market. If a mineral binding agent is used and no biocidal additives are added - made possible by the plant's own tannins - this building material is fully recyclable.
Easy to process
When manufacturing typha boards, a special cutting device is used which generates relatively large and homogeneous particles - without pulping. This preserves the structure of the plant and its positive characteristics are transferred to the end-product. Based on "Typhaboard", which has already been utilized in practice, a scientific team from Fraunhofer IBP has developed a roof insulation material in cooperation with the two companies typha technik and Saint-Gobain ISOVER. The project is funded by the Federal Ministry for Economic Affairs and Energy (BMWi). To meet the manufacturer's demands, the bulk density and thermal conductivity of the material had to be reduced. To achieve this, the scientists developed a layered structure; its core is made from coarser particles, contains less binder and features enhanced insulating properties. On the outside, finer particles ensure a better surface quality. By upgrading the existing cutting equipment, two different particle sizes can now be generated. To improve the insulating effect, a purpose-built device helps to separate the outer sections of the plant which contain little spongy tissue.
Convincing features
The project demonstrated that the newly-developed product can be largely manufactured with standard production processes, such as those used to make wood-based panels. The resulting roof insulation has a gross density of approx. 150 kg/m³, a thermal conductivity of 0.045 W/mK or less, and exhibits exceptional strength and dynamic stability. Thanks to the use of the mineral binder, it also displays good fire protection properties, which is unusual for products made from renewable raw materials. Does the insulation deliver what it promises? To assess this, the team of scientists installed several insulation panels in a test roof on the Fraunhofer IBP field test site and fitted them with monitoring sensors. The roof structure with mineral fiber, inter-rafter insulation is typical for old buildings whose energy efficiency needs to be improved using the newly developed roof insulation. For demonstration purposes, the new roof insulation was also installed in a new building and fitted with appropriate monitoring sensors.