Sub-project in the joint project "Climate protection through energy-efficient lighting systems"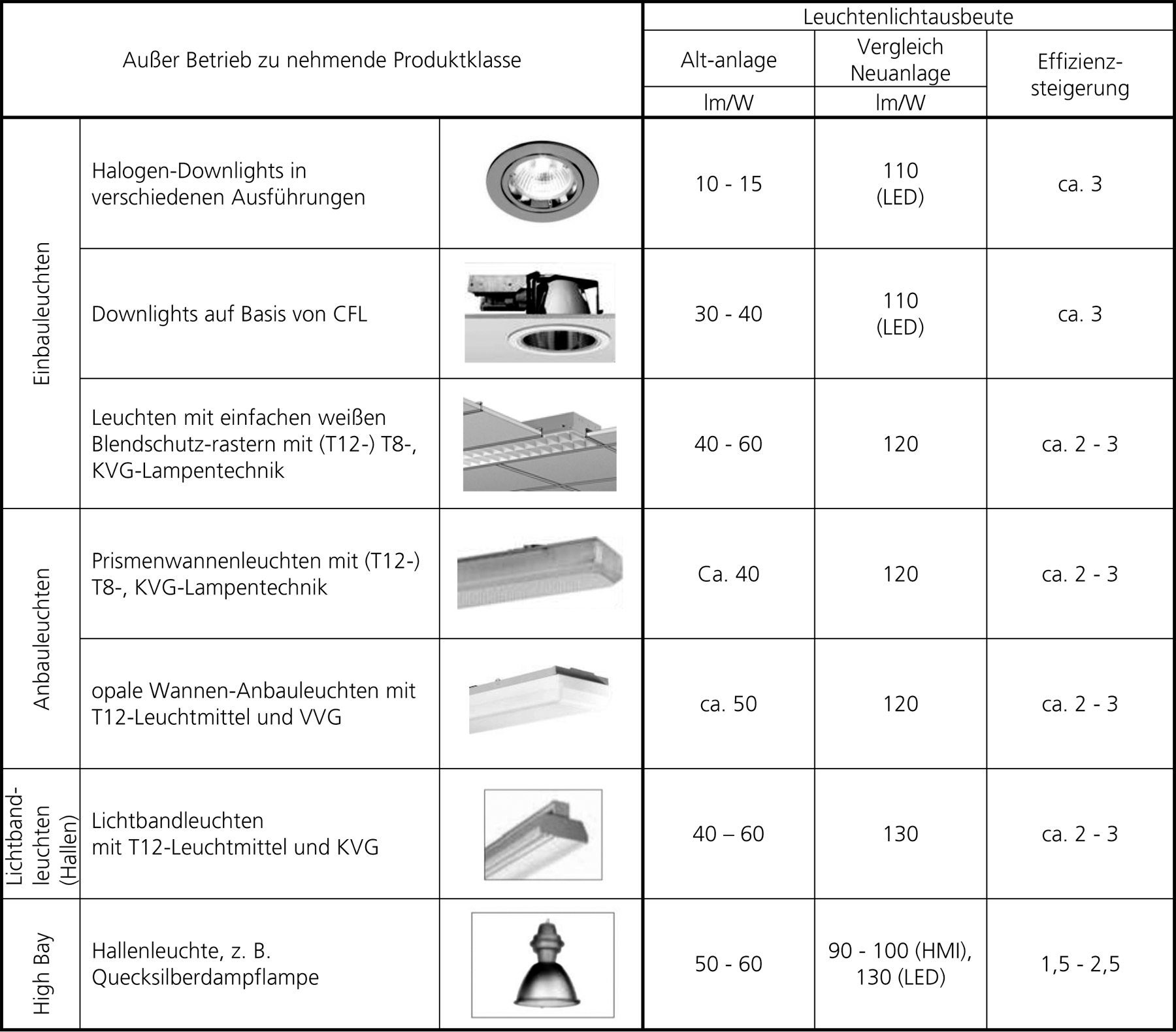 Lighting accounts for a significant proportion of the total energy expenditure in buildings. Although efficient technical and design solutions are available to reduce these costs, for various reasons, these are not always implemented. The catalog aimed at anchoring the use of energy-efficient lighting systems more firmly in the planning and construction of new buildings and the refurbishment of existing ones.
The catalog contains 14 specific recommendations. The recommendations are assigned to the respective project phases: Identification of Potential | Planning | Execution / Commissioning | Operation, and are always presented in the same way: Brief Description | Technical Background | Proposals Requirements | Verifiability / Evidence | Examples | Discussion.
Recommendations
Minimum light yield of luminaires on commissioning, decommissioning of obsolete luminaires, high façade transparency, façade with light control, daylight-oriented partitioning of electrical circuits, control of artificial light systems , linked control of sun shading and artificial light systems, seasonal, specification based on reference techniques, specification based on cost figures, consultancy vouchers for assessment/inspection, certified lighting planning, certified commissioning procedures, contracting and leasing.
Funding
German Federal Ministry for the Environment, Nature Conservation, Construction and Nuclear Safety (BMUB), Funding code: 03KE0003